Laser marking machine 10w-30W for Pet Bottle Printer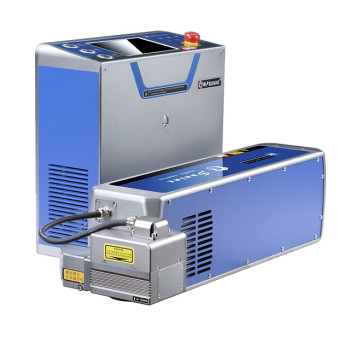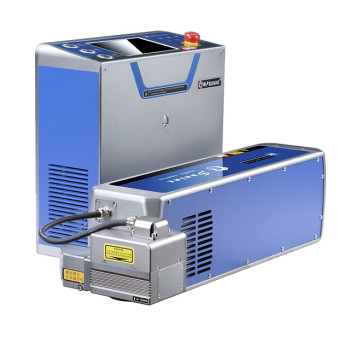 Type:
Encoder
Voltage:
220V
Automatic Level:
Automatic
Place of Origin:
Jiangsu, China (Mainland)
Brand:
COSTAR
Packaging Material:
Wood
Packing type:
carton
drive type:
electrical
repeatability:
0.01mm
Power:
900W
Weight:
36kw
Size (length *
width
* height):
730mmX137mmX192mm
Mechanical material:
aluminum structure
generator Laser:
closed metal for CO2 laser generator
Output power:
≥30W
laser wavelength:
9.3um
focal length of
zoom lens:
focal length 130~
Cooling system:
wind
main control system:
highly integrated motherboard, embedded 7-inch screen
Minimum line width:
0.03mm
Marker line type:
raster font, vector font is available
Supply Ability
:
100 sets/set per month
Packaging Details carton box package with film

30W Laser Marking Machine
Specification
1. Machine Introduction
30W CO2 laser marking system It's specially designed for the industrial product packing. It is the best succedaneum of the ink-jet printer system. The product own the following advantages:
* Small in size with the integrated touch screen
* High speed flying marking system
* Raster font, vector font for choosing
* No limiting characters in the working area
* Economical and low maintenance cost
We import advanced foreign technical and parts to keep the machine's competitiveness. Such as generating laser and the lens, which can meet almost marking need. The machine is small size so it takes small space. Widely used in food& beverage ,medicine cosmetics industry and garment industry.
2. Technical Parameter
This machine is made of generator laser, lens, photoelectric sensor, main controller board and power.
30W can marking under flying status, and can count it when working. Raster font, vector font for choosing. Can non-stopping working for 24 hours.
Item Type

Item

Model

CO2 30W

Machine general machine

Machine material

Aluminum structures

Generator laser

Enclosed metal for CO2 laser generator

Output power

≥30W

Laser wave length

9.3um

Lens

High precision 2 dimensional scanning system

Marking speed

≤12000mm/s

Main control system

Highly integrated motherboard, embedded 7 inch screen

Operating system

WIN CE

Cooling system

wind

Laser marking

parameter

Focus zoom lens

Marking line type

Raster font, vector font for choosing

Min.line width

0.03mm

Repeatability accuracy

0.01mm

Working area

90mm×90mm or other

Positioning

Red light positioning and focusing

Lines of marking

No limited in working area

Speed

0~100m/min (depends on the material)

Supporting language

Fonts

Chinese and English, Numbers, such as traditional Chinese standard repertoire

File

BMP/DXF/HPGL/JPEG/PLT

Code

CODE39,CODE128,CODE126,QR

Other

Power

220V

Power Consumption

900W

Net weight

36kg

Size

730mmX137mmX192mm

Working environment

External temperature 0 ℃-4 5 ℃;湿度95%以下;凝结;无震动
3. List of main configuration parts
Note: The optional items are not standard parts of the machine.
Hot tags:Laser marking machine 10w-30W for Pet Bottle Print